scroll down
Sep 11, 2017
Reimagine Fashion: Edith Head Changed Hollywood and Fashion
"There's no such thing as a standard size movie star, or woman for that matter." - Edith Head
(Reimagine Fashion: a series about TechStyle Fashion Group heroes who challenged the status quo in fashion)
California native, costume designer Edith Head, (1897 – 1981) also known as the "Dress Doctor," famously declared; "What a costume designer does is a cross between magic and camouflage."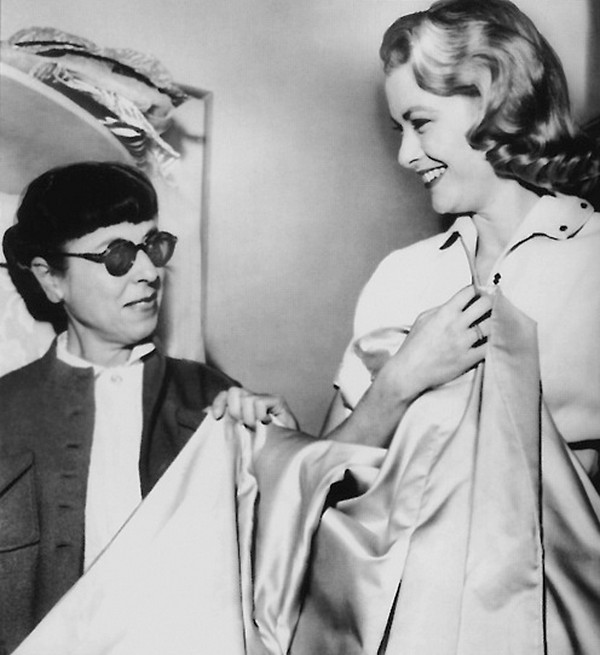 For fifty years she manipulated magic and illusion in the movies, receiving thirty-five Academy award nominations, and taking home eight of the golden statuettes, more than any other woman to date. Ms. Head was also the first woman to head a studio costume department. Synonymous with old Hollywood glamour, she designed some of the most iconic fashions to ever hit the silver screen, costuming such stars as Grace Kelly, Cary Grant, Lana Turner, Paul Newman, John Wayne, Steve McQueen, Elizabeth Taylor, Marlene Dietrich and Hedy Lamarr.
Ms. Head was known for her trademark look – a short black bob and thick-rimmed glasses – that was recently immortalized in Pixar's film, The Incredibles. "You can have anything you want in life if you dress for it," Ms. Head proclaimed. At work, she always dressed down, disappearing in a grey suit that allowed the actors to shine. After hours, she enjoyed a glamorous and chic wardrobe, becoming a fashion authority for American women, doling out advice in newspaper and magazine articles, radio and television shows and two bestselling books.
Ambitious, determined and brilliant at self promotion, Ms. Head was self taught, with no formal training as a designer. She had a degree in French from U.C. Berkeley, and a Master's degree in romance languages from Stanford. She also studied drawing at Chouinard. She was twenty-six, and working as a French teacher when fate took a turn; she answered a classified ad for a position at Paramount Studios as a costume sketch artist in the wardrobe department. Ever quick on her feet, she'd passed off another's sketches as her own.
Gaining notoriety as a trend setter, Ms. Head highlighted Mae West's hour-glass figure in a fantastic gown, bringing back the trend for full-figured women. She also made the first strapless dress, worn by Elizabeth Taylor in the 1951 classic, A Place In The Sun. The sarong dress designed for Dorothy Lamour in The Hurricane, and the mink lined gown she created for Ginger Rogers in Lady InThe Dark, really put her on the map. Ms. Head often partnered with Alfred Hitchcock, and was famous for Grace Kelly's iconic look in Rear Window, Audrey Hepburn's lavish wardrobe in Funny Face, and the spectacular fashions in All About Eve, Roman Holiday, The Facts of Life,  and The Sting.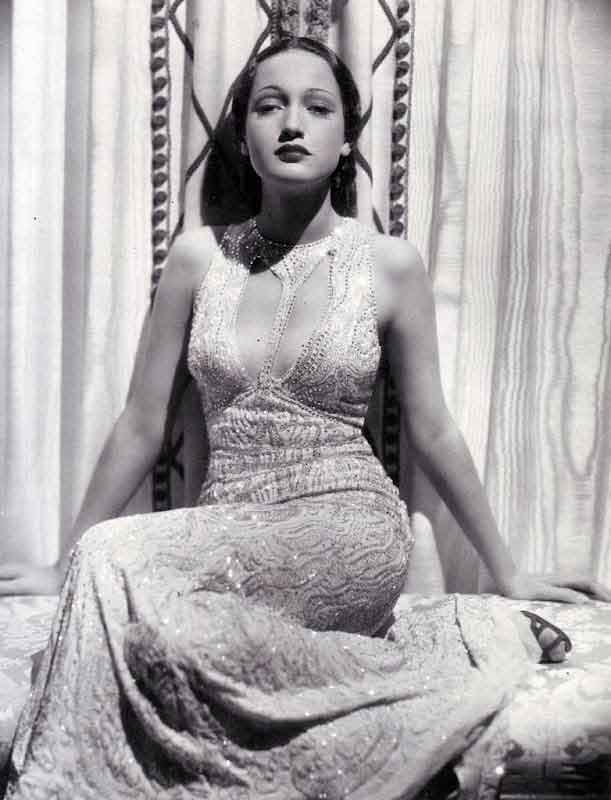 Reportedly, Ms. Head's proudest moment came when she was asked to design the women's uniforms for the United States Coast Guard in the late 1970's, in response to the increasing number of women recruits. Ms. Head received the Meritorious Public Service Award for her efforts.
After forty-three years at Paramount Studios, Ms. Head left to join Universal Studios, where she worked until she died in 1981, at age eighty-three. She has a star on the Hollywood Walk of Fame.
by Amelia Fleetwood features writer and former West Coast Associate Editor for Vogue.
fashion